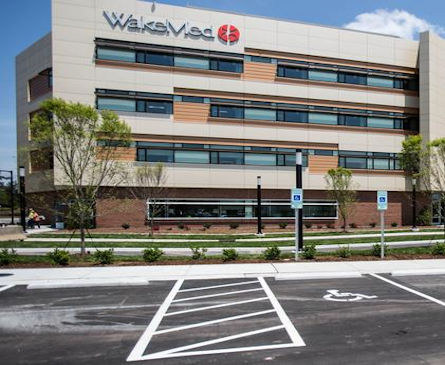 WakeMed
​Founded in 1961, WakeMed is an 870-bed healthcare system in Raleigh, NC and multiple facilities located in Wake County. WakeMed is a network of medical centers, labs, physician offices, and home care service agencies with specialty divisions such as heart care, stroke, trauma, critical care, diabetes, asthma, and children's and women's centers.
Project Goals
In addition to supporting new construction projects, MTS Services has provided services to support renovations and daily moves, adds and changes. One notable project was the new construction of WakeMed North, which included patient rooms, the birthing center, and cafeteria. The systems that our structured cabling supported included patient room phones, patient monitoring, display monitors, the pneumatic tube system, elevator phones, and Code Blue phones. The kitchen required cabling for monitoring of the exhaust hood, cash registers, printers for room service orders, and for the coffee shop phone and cash register. Cabling was also needed throughout for wireless access points. Our scope included the construction of 11 new telecommunication rooms.
Services Provided
MTS Services has installed Ortronics connectivity and Essex Category 6 cabling.
Solution Benefits
Our dedicated technicians not only understand the special business requirements of running a hospital, they also are familiar with WakeMed's standards and ensure satisfaction. One recent compliment praising our staff stated, "I received a message praising you guys for the great job of cleaning up behind yourselves after the Garner ED cabling. He said he couldn't tell you had been there, which was extremely rare for most contractors."