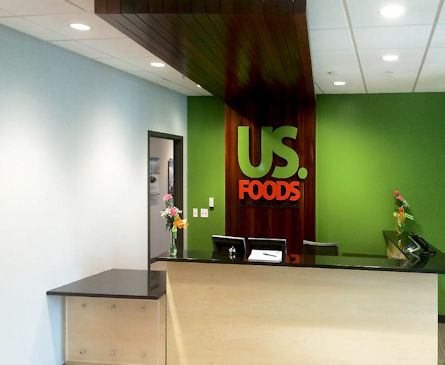 US Foods
US Foods is one of the USA's leading distributors servicing restaurants. The company employs approximately 25,000 people in more than 60 locations nationwide and provides food and related products to more than 250,000 customers, including independent and multi-unit restaurants, healthcare and hospitality entities, and government and educational institutions.
Project Goals
Looking to expand, national food distribution giant US Foods moved to Seabrook, NH, buying and renovating a 500,000-square-foot warehouse that sits on 88 acres. The facility needed to be completely outfitted with telecommunication systems.
Services Provided
The structured cabling was a CommScope Category 6 solution that included station, backbone and demarc cabling, as well as cabling for all wireless access points and audio visual systems.
Solution Benefits
​Because MTS Services is a certified installer for CommScope, this installation has been registered under the Uniprise® Solutions 20-Year Extended Product Warranty and Application Assurance Program.