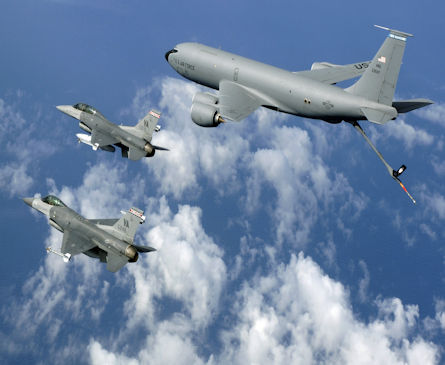 New Hampshire Air National Guard
The New Hampshire Air National Guard base is located at Pease International Airport in Portsmouth, occupying what was once Pease Air Force Base. The site is home to the 157th Air Refueling Wing and the KC-135 Stratotanker which provides the aerial refueling. In 2014, Pease was selected as the first Air National Guard-led KC-46A Pegasus main operating base because of its highly successful existing active-duty association.
Project Goals
The Air National Guard's 133rd Refueling Squadron built a new 38,000 square foot operations facility to house all command functions and training, everything from planning missions at the command level and training guardsmen to execute those missions to preparing pilots for flight. The project included a complete communications and audio visual solution for a newly constructed operations facility, which consists of offices, workstations, conference rooms, and personnel living quarters.
Services Provided
The project included five telecommunications spaces, as well as horizontal and backbone cabling, cable TV, and a Bogen paging system.
Solution Benefits
A reliable Category 6 solution, along with duplex fiber connections direct to the faceplate, enables reliable and fast connectivity to each workstation. Ease of access to the paging system through assigned extensions that can be dialed anywhere on the base has streamlined communications efforts. The AV system enables group presentations in conference rooms and team focus areas.