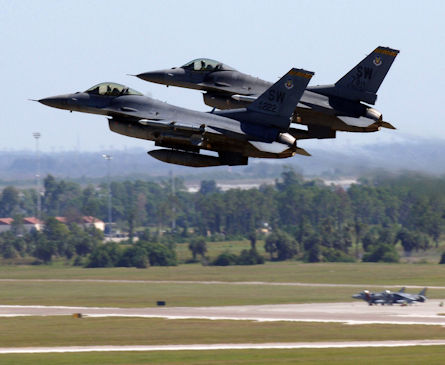 Shaw Air Force Base
Shaw AFB is a United States Air Force base located approximately 8 miles from downtown Sumter, South Carolina. It is under the jurisdiction of the United States Air Force Air Combat Command.
Project Goals
MTS Services has worked on numerous projects including upgrading existing telecommunication room spaces within the facility and the build-out of two new telecom rooms, as well as equipment racks/cabinets, vertical cable management, and UPS units.
Services Provided
MTS Services furnished and installed a complete system of equipment racks, UPS units, equipment cabinets, overhead ladder rack, and structured cabling to support the base's network infrastructure.
Solution Benefits
The installations provide the flexibility to connect to any one of five different networks. The Category 6A copper and fiber optic cabling solution was installed to increase bandwidth and future-proof their capabilities.