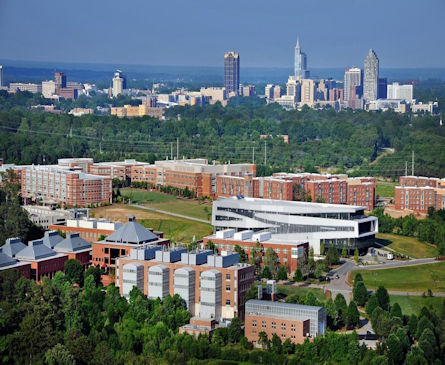 North Carolina State University
North Carolina State University, also known as NC State, is located in Raleigh, North Carolina. NC State has more than 34,000 students who apply what they learn in class in the real world by conducting research, working in internships and co-ops, and performing acts of world-changing service. This experiential education prepares them to leave college ready to lead the workforce.
Project Goals
Structured cabling for information communication technology (ICT) was to be installed throughout the 1,000-plus acre campus, including 34 buildings.
Services Provided
MTS Services has been working with the university for this ongoing work through a Convenience Contract to support the servicing of these ICT systems.
Solution Benefits
As a Leviton Authorized Network Installer, MTS Services supports the Category 6A cabling through the daily onsite presence of our technicians. We manage the university's ongoing needs in a timely manner, all while adhering to its standards and guidelines.