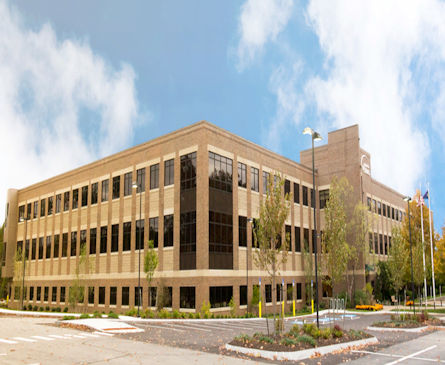 Wheelabrator Technologies
Wheelabrator Technologies believes in preserving our environment for future generations while providing for today's needs. They are focused on meeting the waste disposal needs of our communities and customers while delivering clean, renewable power to local communities.
Project Goals
New Corporate offices were to be built out with a very ambitious schedule and a challenging scope. Structured cabling was needed for the network infrastructure. The audio visual scope entailed equipment in 21 different rooms and numerous system requirements.
Services Provided
MTS Services installed a Category 6 cabling solution for voice and data and a Bogen paging system. Additionally, audio visual systems were defined and installed for conference rooms, training rooms, cafeteria, lobbies, and meeting rooms. The technology included Crestron control systems, flat-panel displays, projectors, projection screens, digital switching, and microphones, as well as audio and video conferencing to enable communication with other locations and project and flat screens for training rooms.
Solution Benefits
The easy-to-use audio visual system allows for future expansion. A single Crestron touch panel in technology-heavy rooms simplified AV controls with a single remote instead of many.